18th & 19th September 2020 in Latina, Italy
This Festival is organized by the Department of Medico-Surgical Sciences and Biotechnologies of the Faculty of Pharmacy and Medicine and the Bariatric Center of Excellence – Sapienza University of Rome – Polo Pontino, in partnership with the City of Latina and the non-profit organization Amici Obesi, Villa Miralago Eating Behavior Health Center and SAFE – Safe Food Advocacy Europe.
The mission of the Festival is to disclose the social, psychological and interpersonal impact of obesity and eating disorders on teenagers and adults.
The formal acknowledgment and recognition of obesity and eating disorders as diseases allows not only to approach new treatment opportunities but also to dismantle prejudices and misconceptions. The Short Film Festival aims to provide a fresh broader look at food and nutrition, at correct information and at improving quality of life.
The Festival aims to present stories and documentaries addressing the complexity of the issues stated in our mission.
Here is the official list of selected short films:
Classic cooking (AUS – 6'23″)
by Daniel Go
Favoletta Ericina (ITA – 3'17″)
by Andrea Marchese
Food dealer (USA – 7'14″)
by Jamirik McLeod
Fuor d'acqua (ITA – 5'55″)
by Alessandro Marano
Geminis (ARG – 8')
by Pablo Fritzler
Ho fame (ITA – 7'47")
by Mattia Filice
Il Luciaiuolo (ITA – 8')
by Joe Nappa
Inhuman (FRA – 4'50")
by Léa Rouaud
La ricetta della mamma (ITA – 15')
by Dario Piana
Mancacioasa (USA – 3'14″)
by Roxana Baloiu
My Queen (ARG – 10'46″)
by Marlene Grinberg
Occhio alla spesa (ITA – 8'39″)
by Francesco Bianco
Terre di mezzo (ITA – 11'52″)
by Maria Conte
TGROS (FRA– 20')
by Gautier Blazewick
Vongole in inverno (ITA – 5')
by Andrej Chinappi
When the fat girl gets skinny (USA – 4')
by Abby Thompson
The selected films will be screened in two afternoon sessions on Friday the 18th of September (16:30-22:00) and Saturday the 19th September 2020 (16:30-22:00).
Gianfranco Pannone, the president of the Jury, will award the Premio Città di Latina (City of Latina Award) and the Menzione speciale (Special mention) on the 19th of September 2020 at the end of the screening of the selected short films.
Here is the beautiful poster of the Festival: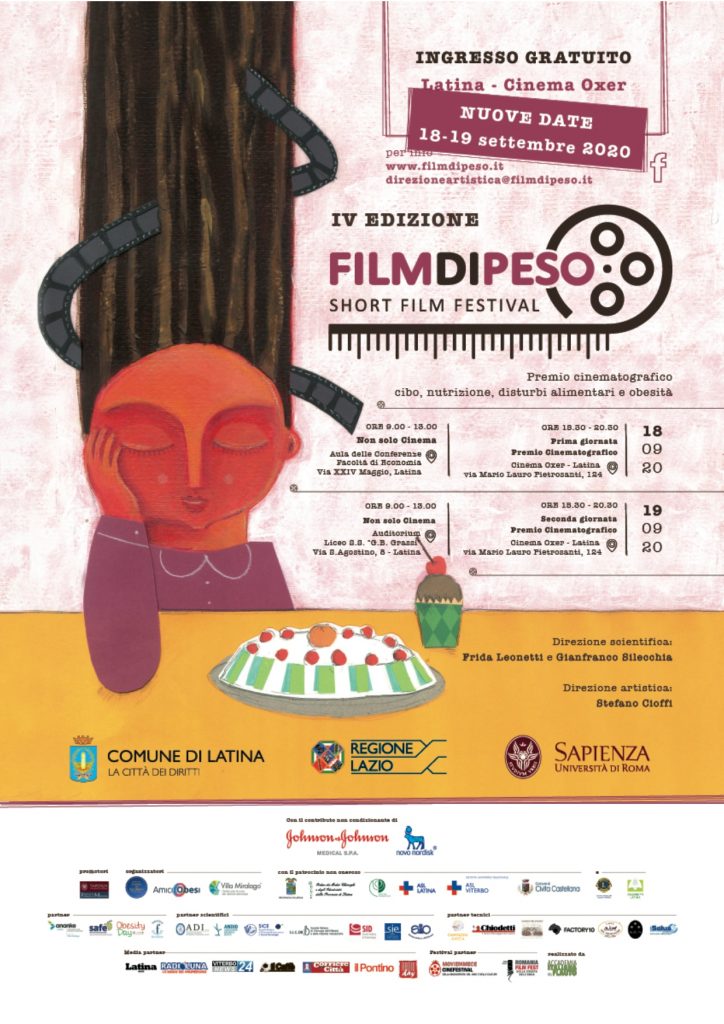 You can downdload it here: